We're here to help you with anything you need to achieve the education you want. And, it's free.
We help current students, people thinking about taking a class or attending school, employees, employers, and lifelong learners. CCHE Student Support provides advocacy and support to help students reach their individual goals in the higher education environment while living on the North Shore of Lake Superior.
CCHE has helped me in so many ways. If it weren't for them, I wouldn't be as successful as I am today in school. Through all the struggles, CCHE knows just what to do to solve them.
Thinking about continuing your education? Wondering about choices after high school? Wanting to improve your education so you can advance in your job?
Are you taking classes but having a problem? Struggling to succeed? Bogged down in the paperwork? Not sure how to move ahead?
Trying to figure out how to turn your skills, experience and education into a job? Looking for resources to fine tune your resumé and interview skills? Wondering where you can find job openings?
use our building during and after business hours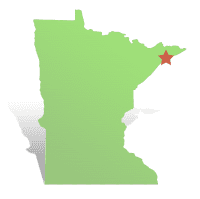 CCHE acknowledges that we are located on traditional, ancestral, and modern-day lands of Indigenous people. We recognize that this Land Acknowledgement is but one step in unmasking systems of oppression. To learn more about our commitment to this work click here.