Get Your Certificate, License, Diploma, or Degree
CCHE's Student Support Services are FREE and available to everyone. Yes – that means you!
I wanna say thank you, you really encouraged and helped me get everything set so that I could go back to college.
High School Students
Starting to think about college? Not sure about your next steps?
Let us help!
Adult Learners
Not all students attend college immediately after graduating high school. Let us save you time and energy by helping you find the right options for you.
FAFSA
Click here to complete the FAFSA
Learn some FAFSA basics: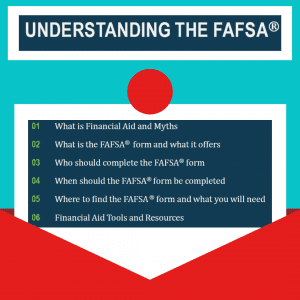 Need help with your FAFSA?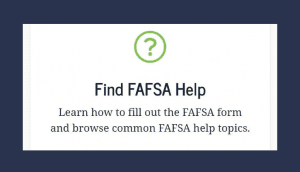 or contact Student Support
Text or Call: 218-831-3305
Email: support@myCCHE.org
Scholarships
MN Scholarships
Scholarship Databases & Search Tools
For students of all ages:
Scholarship Application Deadlines:
Know your college's due date for the FAFSA:
Know your state's deadline for the FAFSA:
MN deadline: 30 days after term starts.
The federal deadline for completing the 2021-22 FAFSA: June 30, 2022
College Placement Tests
High school students are often expected to provide either ACT or SAT scores when applying to college. However, many colleges are going the route of test optional. Find out if a college is test optional here.
Adult students, whether returning to college or going to college for the first time, are not expected to provide SAT or ACT scores. However, colleges may ask students to take a placement test once they've been accepted. This helps the college determine what level of courses the student is prepared to take. Read more here.
College Planning Questions & Answers
Admissions Tests: What is the Accuplacer?
Jon Loss
2019-11-21T15:09:38-06:00
Cook County Higher Education is an Accuplacer testing center.
Minnesota State universities and colleges administer the Accuplacer to assess the college readiness of incoming students. The Accuplacer tests are multiple choice, untimed assessments offered at no cost to students. Although the test is not pass/fail, results do determine what course placements are most appropriate for student success. Accuplacer scores are good for up to roughly 3 years (mathematics are good for only 2 years). The test system is computerized and individuals receive their test scores as soon as they have completed their exam.
Students not satisfied with their placements may (in most cases) retest only once (per test section) within twelve (12) months of the first testing date. Often a minimal fee will be required as part of the retest process.
Disability Accommodations: If you have a documented disability, please contact your institution's test center for information.
What to Bring on Test Day: Take your photo ID and any special materials that your college may ask you to bring.
Accuplacer Information, including a user guide, practice tests, understanding the test
Math Practice Exams with Video Solutions, developed by the Anoka-Ramsey Community College Math Department
College: What Should You Study
Don't panic, choosing your area of study, and ultimately your major, is a process. Here's a short list of quizzes and self-assessments to give you new ideas and directions.