Business Sponsors
CCHE is able to offer individualized educational support to Cook County residents where they live thanks, in part, to the generous and continued donations of our business partners. Shop local, your dollars stay in our community making all of us stronger.
Want to join your 115 business cohorts in sponsoring CCHE?
CCHE has made a big difference in my career and management of my business to be able to get my degree online. The lectures and workshops you have sponsored are beneficial as an opportunity not only for learning, but a great place for networking.
CCHE provides an impactful and essential service to our community, making valuable learning opportunities available to community members and organizations that advance our individual and collective talents.
Caribou Cream Maple Syrup
Chuck's Barber Shop
Drury Lane Books
Fika Coffee
First & Second Thrift Store
Good Hearth Breads
Great Gifts
Jackie of All Trades
Maple Hill Sugarbush
Northern Wilds Magazine
Studio 61 Hair Design
Sydney's Frozen Custard
Terra Bella Floral and Gifts
Trail Center Lodge & Restaurant
Upstate MN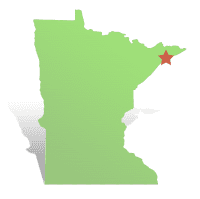 CCHE acknowledges that we are located on traditional, ancestral, and modern-day lands of Indigenous people. These lands were stolen by white settlers who forcibly pushed out Indigenous people. Despite attempts at erasure, the Ojibwe nation, and before them the Dakota and the Cree nations – and other Indigenous peoples from time immemorial – have persisted. We recognize that this Land Acknowledgement is but one step in unmasking systems of oppression. To read the full statement and learn more about our commitment to this work click here.