Student Support Services
 CCHE offers FREE student support services for K-12 and Adult learners!
Our Student Support Specialist, Lenna Stever-Sobanja, can provide assistance in the following areas:
Financial Aid: Grants – Scholarships – Loans – FAFSA
Researching courses and programs for availability and costs
Researching online vs. in-person options
Proctored exams: scheduling and questions
Proof-reading, editing, and formatting essays/papers
Finding and applying to colleges
Help working with your school on concerns, questions, and scheduling
Choosing a major
Navigating online courses
Transcripts
Placement tests (ACT/SAT/Accuplacer, etc.)
Homeschool support
Computer / technical support
And more…
Lenna Stever-Sobanja
Student Support Specialist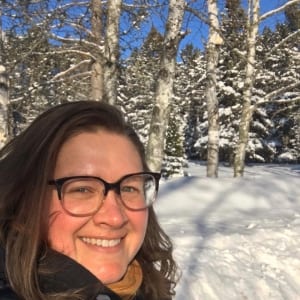 Lenna's Hours: Monday – Thursday 9:00 am – 4:30 pm
Work Cell: 218-831-3305
Office: 218-387-3411, ext. 3
support@myCCHE.org
Make an appointment with Lenna!
At this time all appointments will be virtual unless otherwise specified. 
If you have issues with the online booking system above please call 218-831-3305, contact Lenna by clicking the "contact student support" button, or email support@myCCHE.org to schedule an appointment.