Partners & Grantors
It takes a village. We are pleased and honored to work with the State of Minnesota, and our grantors and partners.
The State of Minnesota
Cook County Higher Education would not exist without funding from the State of Minnesota.  Our legislators, currently Senator Tom Bakk and Representative Rob Ecklund, have worked tirelessly over the years to keep our organization before the proper committees and included in the state education budget.  The annual allocation started at $80,000 in 2000, increased to $120,000 in 2007 and to $200,000 in 2017.  Last year, the state increased the allocation to $300,000 annually in recognition of the important difference education can make to the residents of Cook County.  Please thank Senator Bakk and Representative Ecklund when you get a chance.
Grantors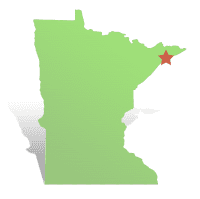 CCHE acknowledges that we are located on traditional, ancestral, and modern-day lands of Indigenous people. These lands were stolen by white settlers who forcibly pushed out Indigenous people. Despite attempts at erasure, the Ojibwe nation, and before them the Dakota and the Cree nations – and other Indigenous peoples from time immemorial – have persisted. We recognize that this Land Acknowledgement is but one step in unmasking systems of oppression. To read the full statement and learn more about our commitment to this work click here.