Need a laptop for use at home?
CCHE can help!
Refurbished Reduced Cost Laptops
CCHE is working with PCs for People to purchase low-cost, refurbished laptops for you to purchase.
Laptop prices can vary and generally cost $150-200. Scholarships and payment plans are also available.
If you would like to order a laptop fill out an application today. Please note that we may not always have laptops in stock, but we will add you to a wait-list and contact you as soon as more become available.
Laptop Specs and Details:
A processor (i5 or i7) good for videos, business work, school work, internet, and more; 6 GB RAM, SSD, or 500 GB hard drive.
A 1-year hardware warranty, with the exception of laptop batteries, which come with a 7 business day warranty. The hardware warranty covers issues that have not been caused by the user.
Issues caused by the user (physical damage, viruses, malware, and other software-related issues) are repaired for approximately $25 fee at the St. Paul PCs for People Store.
These are PCs (not Apple products) and PCs for People laptops are refurbished (previously used).
CCHE does not provide technology assistance. If you have technology or internet needs contact us and we will do our best to provide some suggested resources.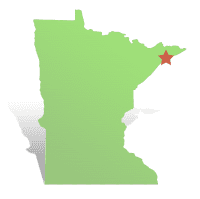 CCHE acknowledges that we are located on traditional, ancestral, and modern-day lands of Indigenous people. These lands were stolen by white settlers who forcibly pushed out Indigenous people. Despite attempts at erasure, the Ojibwe nation, and before them the Dakota and the Cree nations – and other Indigenous peoples from time immemorial – have persisted. We recognize that this Land Acknowledgement is but one step in unmasking systems of oppression. To read the full statement and learn more about our commitment to this work click here.