Diversity, Equity, Inclusion & Accessibility (DEIA)
Cook County Higher Education (CCHE) has prioritized the work necessary to counteract discriminatory policies that prevent people from equally accessing the benefits of education. Learn more about our DEIA commitment, progress, and plans below.
CCHE'S DEIA BELIEF, MISSION & VISION
Our DEIA Committee's Belief, Mission & Vision Statement
Belief: We know that discriminatory policies and systems of oppression prevent individuals from having fair access to the benefits of education.
Mission: Our purpose is to dismantle the policies and infrastructure that prevent people from having equal access to learning opportunities. Through our actions, we hope to foster a safe, welcoming, compassionate, and equitable learning environment so that every student can succeed in earning the education they desire.
Vision: We welcome the community to join us on our DEIA journey. Our staff is empowered to continuously learn and improve. We provide resources and support to remove barriers so all community members have fair access to education. We invite more voices to our table, and care for and listen to those affected by inequity. We are committed to normalizing a culture of inclusivity in Cook County.
We acknowledge and celebrate the Anishinaabe, Dakota, and other Indigenous peoples whose traditional, ancestral, & current homelands we are presently on. Please read through this page to learn about the concrete ways CCHE supports Indigenous communities now and into the future.
To learn more about the importance of creating a land acknowledgment statement and tips on how to create one, visit this page: https://nativegov.org/a-guide-to-indigenous-land-acknowledgment/
Diversity, Equity, Inclusion, and Accessibility Strategic Plan
In May 2021, CCHE worked with Strategic Diversity Initiatives to develop a Diversity, Equity, Inclusion, and Accessibility (DEIA) Strategic Plan. Work began with the DEIA Strategic Planning Committee, which included all CCHE staff and two board members, and expanded in scope to include a full-day, virtual DEIA Strategic Planning session. CCHE reached out to community partners from across Cook County, MN inviting them to attend all or part of the day, and approximately 10-12 people were able to participate in the DEIA strategic planning process.
The DEIA Strategic Plan includes 5 Long Term Goals and 7 Short Term Goals to improve diversity, equity, inclusion, and accessibility to CCHE's programming, building, outreach, policies, and procedures. We welcome your input.
The following is a list of highlights we have accomplished or are actively working on as part of our DEIA efforts and journey. This is not an exhaustive list and is a continuous work in progress. We hope sharing some of the items we have accomplished as an organization will inspire others and show our students, community, and funders the commitment we have made to ensure that our services, programming, and building actively take into account diversity, equity, inclusion, and accessibility. We recognize that DEIA is ever-evolving.
2021
All Staff Participate in DEIA Committee
Land Acknowledgement created and approved by Board
Associate Director Attended:

Cultural Differences: Leading Through Anti-Bias Practices
Associate Director attends Community Leadership Meetings" Committee Addressing Racial Equity – Supporting a Year of Racial Equity Education in Cook County
Associate Director attends the Local Indian Education Committee meetings
Associate Director attends Community Education Advisory Sessions
Two staff regularly attend Community Leadership (aka Joint Powers) Committee
Customized Training provided from Grand Portage to Lutsen
No-questions-asked scholarships available to anyone for most programming/classes
Outreach to MN Tribal Colleges
Advocated for all high school students to access all scholarships regardless of home-schooled vs. at-school education
Relationship building with LGBTQ2SIA+ community and students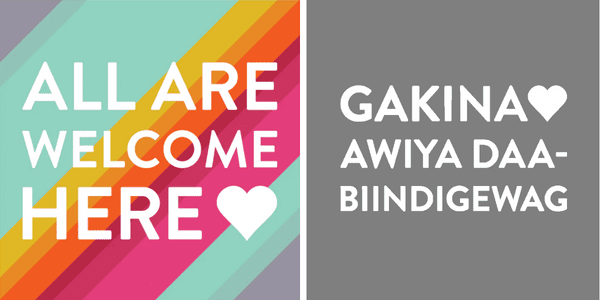 Land Acknowledgment Resources