Board and Committees
The Board of Directors helps steer CCHE to advance our mission and works towards a sustainable future. The CCHE Board is comprised of 11 members and may have no less than 7, meets the 3rd Monday of the month from 4:00 PM to 5:00 PM, and each director sits on one or more committees or task forces.
Consider joining our board! If you are interested in becoming a Cook County Higher Education Board Member, please email, Executive Director, Karen Blackburn, or call 218-387-3411, or contact any current board member.
The committees and task force groups support the board's efforts to guide CCHE. Members include both board members and members of the public, and we invite you to join a group that matches your talents and interest. Meetings are scheduled by the members.
I am proud of the positive impact CCHE has on both our community and the lives of our students.
I am proud to further the education of Cook County residents in diverse ways.
I want to give back to an organization that did so much to help me.
Watching the transformation in CCHE students makes me proud and excited. I am inspired by their courage, growth, commitment and passion.
Education is the key to success in life. Helping students achieve their goals through the efforts of CCHE benefits the entire community. As a board member, I hope to be a part of that success.
CCHE helps the residents of Cook County by transforming and enriching lives through education. I'm proud to be a part of the organization.
I am excited to help Cook County residents experience the transformative power of education; and to provide opportunity for personal and professional growth.
CCHE was a conduit for me to finish my bachelor's degree while supporting my family and working full time. It allowed me to stay employed and in my home while fulfilling my goal of higher education. It is an amazing resource for Cook County!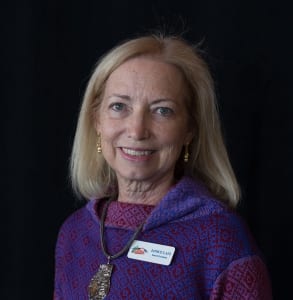 Education
Bachelors of Chemical Engineering from Georgia Institute of Technology
Experience that Contributes to My Role as Board Member
My career as a technical and executive manager in a large corporation gives me experience in business planning, strategy, collaboration and project execution. All attributes help me to help CCHE deliver its mission.
Other
Retired in 2014 from Huntsman Corporation, The Woodlands, Texas. I held positions in engineering, technical service, business management, and most recently as a senior executive responsible for Operations in the Performance Products division. Served on the Board of Directors for the American Cleaning Institute.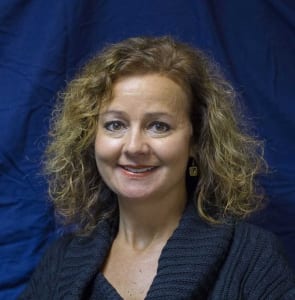 Donna Paine
Vice President
Education
I received my BS in Business Administration at UW Platteville with the help of CCHE.
Experience that Contributes to My Role as Board Member
I want to give back to an organization that did so much to help me.
Other
I am currently employed at the Grand Marais State Bank as Assistant Vice-President, and am the Treasurer of the Cook County Salvation Army Service Unit.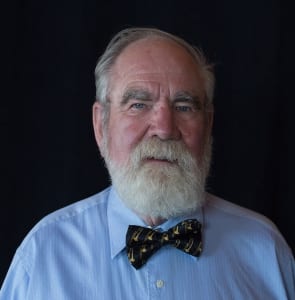 Education
B.S. Chemistry, Southern Illinois University; and Ph.D. Analytical Chemistry, University of Wisconsin.
Experience that Contributes to My Role as Board Member
I spent nearly 40 years as a Professor and Administrator; mentor to many Ph.D. Candidates and advisor to countless undergraduate students; am an author and editor; and, officer of national and international scientific societies. Because of these, I have a passion for working with and encouraging students who come from diverse educational and cultural backgrounds, and utilization of the best technological tools to foster good education and communication.
Other
My wife and I live nearly full-time on Clearwater Lake adjacent to the BWCA. We have a reverence for its intrinsic beauty and for the need to steadfastly protect the region environmentally. I especially enjoy playing jazz and classical trombone in local ensembles.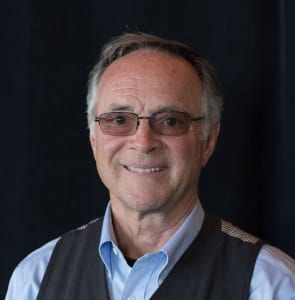 William Youmans, M.D.
Treasurer 
Education
B.S. Wildlife Biology, Michigan State University.
Experience that Contributes to My Role as Board Member
Other
I practiced family medicine in Minneapolis from 1980 until I retired in 2016. I was a Clinical Professor at the University of Minnesota, and served as Chief of Staff and on the Board of North Memorial Medical Center. Currently I am board director of MMIC, and I balance my time between homes in the Twin Cities and Grand Marais.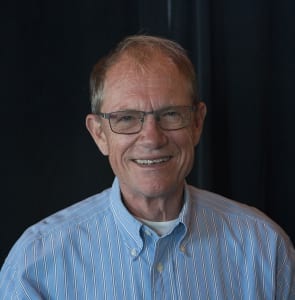 Education
B.S. in Agricultural Economics, University of Minnesota.
Experience that Contributes to My Role as Board Member
I had a 36 year career as a banker. I have also served as treasurer and a member of the finance committees of other non profits.
Other
I retired in 2011 from CoBank ACB where I managed a $350 million portfolio of loans to rural telecommunications cooperatives and companies. Currently, I am chairman of Hamm Clinic, Community Learning International, and I serve on the board and executive committee of Art Space Projects, Inc.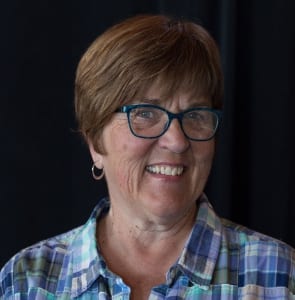 Education
B.A. Business Administration, Augsburg College and Public Affairs Leadership Certificate, University of Minnesota Humphrey School
Experience that Contributes to My Role as Board Member
I earned my B.A. while working full-time at Honeywell. I earned my Public Affairs Leadership Certificate while living in Grand Marais. I understand the benefits and the challenges of being a non-traditional student. My intention is to support CCHE students in removing learning barriers and enhancing the benefits of remote learning. Being able to earn an education where you live is truly vital to our students and our community overall.
Other
I live with my husband, John Gorski, in Grand Marais where I have served as Cook County Commissioner and Mayor. In 2014, I was awarded a 2-year Bush Foundation Fellowship to build women's leadership in rural, northeastern Minnesota. Currently, I am delighted to work part-time at the Cook County YMCA and volunteer in my community.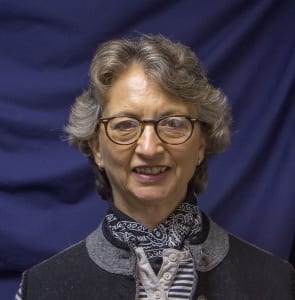 Karen Halbersleben

Board Member
Education
B.A., M.A., Ph.D. in European History from SUNY-Buffalo; retired college professor and administrator
Experience that Contributes to My Role as Board Member
My career in higher ed helps me to understand the many components of running a higher ed center as well as the challenges facing individual students.
Other
I was President of Northland College in Ashland, WI from 2002-2009; held academic positions at SUNY-Oswego, the U. of Richmond, and Buena Vista U. I currently serve on the Board of the Cook County Community Foundation. My husband Jack Miller and I volunteer with Meals on Wheels deliveries.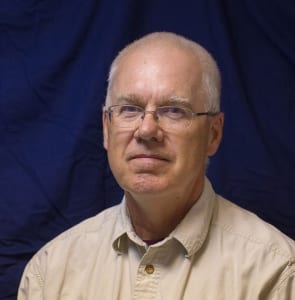 Education
Bachelor of Science in Computer Science from Colorado State University. MS in Software Engineering from University of Minnesota
Experience that Contributes to My Role as Board Member
I have volunteered for several organizations: Boy Scouts of America, at the troop, district, and council level; Feed My Starving Children; Ruby's Pantry; and, school board finance committee. I have experience in technical skills and data analysis.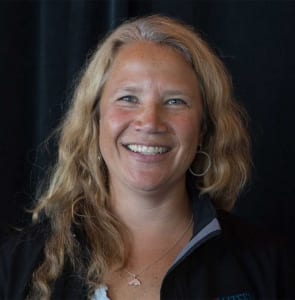 Clair Nalezny

Board Member
Education
BES from St. Cloud State University, Management and Human Resources; Senior Professional of Human Resources (SPHR) certificate from HR Certification Institute.
Experience that Contributes to My Role as Board Member
I bring the experience of a person working in hospitality in Cook County and what the needs are from an employer perspective. I also bring a human resource background based in fairness and equality. Lastly, I bring empathy and the understanding of the challenges of the process of pursing a degree while working.
Other
Currently Human Resource Director for Lutsen Resort since 2004. First General Manager of Papa Charlie's, Lutsen Mountains.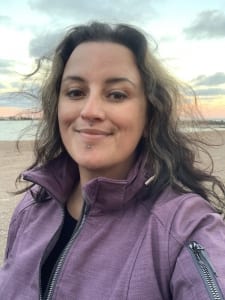 Paula Marie Powell

Board Member
Education
AAS, Graphic Communications, Gateway Technical College
Experience that Contributes to My Role as Board Member
As a community member I have utilized CCHE's offerings as a lifelong learner and college student. I currently live and work in Grand Portage, and was raised on the Gunflint Trail. I understand the challenges of pursuing higher education from rural and remote areas. I bring these practical, real-world experiences to my role as a board member.
Interested in volunteering on a less regular basis? Consider sharing your time and talents on the Development, Anti-Racism or Technology Committee, or on a Subcommittee or a Task Force. The Governance and Finance Committees are comprised of board members only.
Governance Committee
Ensures high level functioning of the board, the Executive Director and the organization.
Members:
Janice Latz, Donna Paine, David Coleman, Bill Youmans
Board Governance
Personnel (Executive Director Review)
Board Member Nominations
Annual Nomination of slate of officers
Legislative Issues
Finance Committee
Financial Oversight for non-profit organization. 
Members:
Janice Latz, Donna Paine, Bill Youmans, Roger Opp, David Coleman
Budget
Monthly Financial Review
Technology Committee
Review and recommend technology resources and develop social media strategies to improve CCHE mission delivery.
Members:
Chair David Coleman, Bob Pranis
Task Forces
Metrics
Works with CCHE staff to develop standards for measuring impact on Cook County community and its residents.
Paula Marie Powell, Mark Morgen, Karen Blackburn, Lenna Stever, Adrea Beres
Facility Needs
Evaluates and prioritizes building accessibility and energy efficiency.
David Coleman
Long Distance Student Support FY19
Development Committee
Diversify the financial base of CCHE and strengthen the presence of CCHE in the community.
Members:
Gary Latz, Doug Bruce,  Sue Hakes, Karen Halbersleben, Donna Paine, Bill Youmans
Subcommittees
Guest Lecture
Develop a list of potential guest lecture topics and presenters for the Guest Lecture Series which occurs on the third Thursday of the month from May through October. Guest Lecturers are not paid , therefore, this subcommittee relies heavily on existing relationships with individuals in the community and/or the region to bring interesting and timely topics to Cook County residents and visitors.
Kelsey Rogers Kennedy, Karen Blackburn
Scholarship
Meeting twice a year, the Scholarship Subcommittee reviews tuition scholarship applications submitted by local residents enrolled in long distance education programs. Meeting in November and July, the subcommittee makes recommendations for funding applications from all available scholarship funds. The subcommittee usually allocates around $20,000 each semester.
Donna Paine, Mike Carlson, Mark Morgen, Karen Blackburn, Lenna Stever
Events
Brainstorms and plans all of the fun events hosted by CCHE. Examples of functions include The Afternoon Tea fundraiser hosted at Naniboujou Lodge, The Cindy Nelson fundraiser at Lutsen Mountains Summit Chalet, the annual membership event, open houses and celebrations.
Donna Paine, Janice Latz, Karen Halberslben, Karen Blackburn, Kelsey Rogers Kennedy
Legacy Society
Supports board members and volunteers in their efforts to create events for the purpose of introducing CCHE's Legacy Program to potential donors.
Roger Opp, Karen Blackburn
Anti-Racism Committee
Members:
Paula Marie Powell, Sue Hakes, Kelsey Kennedy, Karen Blackburn, Lenna Sobanja-Stever, Carly Puch
Belief: We understand that that racist policies create significant barriers for Black, Indigenous, People of Color [BIPOC] seeking equity and success. We therefore recognize that these racist policies negatively impact our community as a whole.
Mission: ARC will examine programs, policies, and procedures at CCHE to identify how to bring a framework of anti-racism to the organization.
Vision: CCHE's anti-racism efforts will contribute to positive change throughout our community.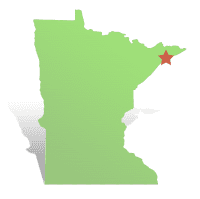 CCHE acknowledges that we are located on traditional, ancestral, and modern-day lands of Indigenous people. These lands were stolen by white settlers who forcibly pushed out Indigenous people. Despite attempts at erasure, the Ojibwe nation, and before them the Dakota and the Cree nations – and other Indigenous peoples from time immemorial – have persisted. We recognize that this Land Acknowledgement is but one step in unmasking systems of oppression. To read the full statement and learn more about our commitment to this work click here.