Room and Technology Equipment Rental Request
Please submit your Room Rental and/or Technology Equipment Request below, a staff member will then review your request and provide you with confirmation. Please ensure that you have read our rental policies outlined below before submitting your request. 
Rental Policies
SET-UP: When you rent a room it is your responsibility to configure the tables and chairs for your needs (staff do not provide set-up), clean up after yourself, take out your garbage (dumpster in the parking lot) and return the tables and chairs to the arrangement that you found the room in.
COVID-19: Our current COVID-19 Policy requires all guests to our building to wear a mask at all times regardless of vaccination status.
USE OF SPACE: Room rentals only include use of the room you are requesting, additional space within our building may be available but is not available for room rental use without expressed permission. Fees are per room. The lower level Student Study Room and Staff Offices are off-limits at all times to Room Rentals.
TECH SUPPORT: If you need technical support, there is a $75 fee for that service, and it is not always available.
Our mission statement and our students are our highest priority. No rental shall compromise the integrity of our mission statement or the student experience at CCHE.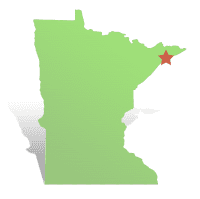 CCHE acknowledges that we are located on traditional, ancestral, and modern-day lands of Indigenous people. These lands were stolen by white settlers who forcibly pushed out Indigenous people. Despite attempts at erasure, the Ojibwe nation, and before them the Dakota and the Cree nations – and other Indigenous peoples from time immemorial – have persisted. We recognize that this Land Acknowledgement is but one step in unmasking systems of oppression. To read the full statement and learn more about our commitment to this work click here.