If You Want to Learn,
We Can Make it Happen
This is the heart of CCHE – providing local access and support for college education, training, and lifelong learning while living on the North Shore of Lake Superior. If you want to learn we usually have a class, event, or workshop that will fit your needs. If we don't, just tell us what you want and we will try to make it happen. 
I am so glad I can stay here in Cook County while earning my degree!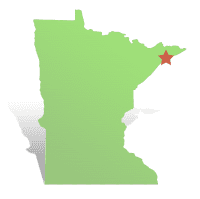 CCHE acknowledges that we are located on traditional, ancestral, and modern-day lands of Indigenous people. These lands were stolen by white settlers who forcibly pushed out Indigenous people. Despite attempts at erasure, the Ojibwe nation, and before them the Dakota and the Cree nations – and other Indigenous peoples from time immemorial – have persisted. We recognize that this Land Acknowledgement is but one step in unmasking systems of oppression. To read the full statement and learn more about our commitment to this work click here.