CCHE Can Help You and Your Business
Maintain or Enhance Your Career or Business
CCHE partners with private and public organizations to identify and address the specific educational needs of our community. We offer programming to help professionals tackle individual areas of potential growth, helping them to be more prepared and competent in their jobs. CCHE offers numerous certifications and trainings to keep people current and help them advance in their jobs.  Attending workforce training in Cook County saves residents time and money. Our Program Director works with you to create the training you need for your employees, from ServSafe to Leadership Training, we customize trainings to your business's needs.
All our programming starts out with an idea! Let your idea spark our next training, OR share your expertise and lead a workshop.
For help with planning, funding, or any Training & Development questions, email: Programs@myCCHE.org
Forklift and boiler training met our business needs to meet current regulations. First aid and CPR were popular with employees and help our safety environment. On a personal level, the Swedish course led me to study the language and music, and perform.
I've gotten help with quickbooks and also with growing my business and myself professionally which is helping me become a more informed business owner.
Higher Ed is such a great resource for those of us working for nonprofits!
The alcohol awareness class was great for our team. They have an appreciation for why its important to be aware of these things when serving alcohol.
CCHE provides an impactful and essential service to our community, making valuable learning opportunities available to community members and organizations that advance our individual and collective talents.
CCHE is a resource providing courses on skills helpful for success in employment and business. They also provide regular, free informational sessions on various topics presented by someone experienced in that field.
Business/Employee Training and Development Funding links
Individual Training & Development Funding links
Self Study / Anytime Learning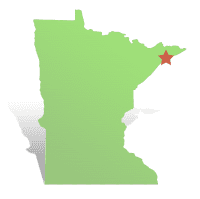 CCHE acknowledges that we are located on traditional, ancestral, and modern-day lands of Indigenous people. These lands were stolen by white settlers who forcibly pushed out Indigenous people. Despite attempts at erasure, the Ojibwe nation, and before them the Dakota and the Cree nations – and other Indigenous peoples from time immemorial – have persisted. We recognize that this Land Acknowledgement is but one step in unmasking systems of oppression. To read the full statement and learn more about our commitment to this work click here.