We're Here to Help!
That's why we exist, to help you. So use chat, email, call, stop by, and/or explore our website. Not sure where to start? Ask one of these friendly people.
General Office Hours: Monday – Friday 9am – 5pm
CCHE Staff are available outside of office hours by appointment (email or call). Need a place to study after hours? Ask us about our 24/7 access option!
I wish that more people knew that CCHE applies for funding and requests donations to help provide college scholarships to those that want to stay and learn in our community. Each year we give out over $40,000 in college scholarships!
I wish more people knew that CCHE supports and encourages members of our community to teach at our facility. If you are an expert in a field or have a passion to share, we can help create a class or workshop for you to lead.
Doing the research for going back to school can be difficult and time-consuming – that's why the Student Services Coordinator position exists. I wish the community knew that and took advantage of this FREE resource!
I wish community members knew that CCHE will work to find them a tutor in any subject they need help in. From high school students to lifelong learners it's an amazing resource!
I wish more people knew about the program scholarships. No one should let finances be a barrier in attending workshops and events at CCHE.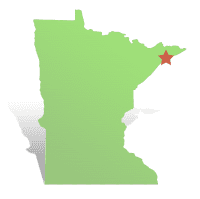 CCHE acknowledges that we are located on traditional, ancestral, and modern-day lands of Indigenous people. These lands were stolen by white settlers who forcibly pushed out Indigenous people. Despite attempts at erasure, the Ojibwe nation, and before them the Dakota and the Cree nations – and other Indigenous peoples from time immemorial – have persisted. We recognize that this Land Acknowledgement is but one step in unmasking systems of oppression. To read the full statement and learn more about our commitment to this work click here.