Need help with a subject?
CCHE can find you a tutor!
There are a lot of really intelligent people living in Cook County that know about the subject you are having trouble understanding. CCHE's tutoring service will match you with an expert who will help you through your class.
You can meet virtually up to 10 times per semester with your tutor for FREE (tutors are compensated by CCHE). If you're nervous about the technology aspects let us know and we'll help find the best program and assist you in how to use it. Don't hesitate to ask for help. If you're ready to get started fill out the "Request A Tutor" form below.
If you have questions about our tutoring program please contact our Outreach Coordinator, Carly Puch, through the contact form below, or by email at outreach@mycche.org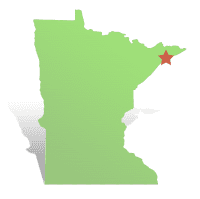 CCHE acknowledges that we are located on traditional, ancestral, and modern-day lands of Indigenous people. These lands were stolen by white settlers who forcibly pushed out Indigenous people. Despite attempts at erasure, the Ojibwe nation, and before them the Dakota and the Cree nations – and other Indigenous peoples from time immemorial – have persisted. We recognize that this Land Acknowledgement is but one step in unmasking systems of oppression. To read the full statement and learn more about our commitment to this work click here.