Looking For a Job? We Can Help!
Not sure where to start in your job search?
Need to write or update your resumé?
Looking for interview tips?
CCHE is here to help. We're happy to meet in person and work with you one-on-one. Contact us or make an appointment – our support is FREE! In the meantime, here are some links to get you started.
This is the first time I have had a living wage job.
Occupations in Demand in MN
Find high demand jobs in the Arrowhead region, see education requirements, projected growth of each profession, median income, and more.
Click "Use the data tool"

Click "Start New Search" and select the Arrowhead region (#3)
Cook County Employment Links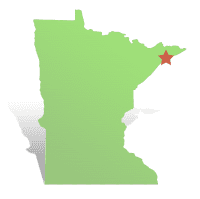 CCHE acknowledges that we are located on traditional, ancestral, and modern-day lands of Indigenous people. These lands were stolen by white settlers who forcibly pushed out Indigenous people. Despite attempts at erasure, the Ojibwe nation, and before them the Dakota and the Cree nations – and other Indigenous peoples from time immemorial – have persisted. We recognize that this Land Acknowledgement is but one step in unmasking systems of oppression. To read the full statement and learn more about our commitment to this work click here.