How to Prepare for College
With so many choices about so many options, thinking about college can be overwhelming at any age.  Whether you are considering going away to school or staying in Cook County and attending on-line, CCHE is here to help.  Every person that walks in our door has a unique set of skills, expectations and experiences.  We customize our support to help you achieve your goals.  Our Student Support Coordinator is your go-to person to help you prepare for college at any point in your life.
I would like to thank Cook County Higher Education for guiding me towards one of the greatest vocational paths – teaching. Their professionalism and commitment have been greatly appreciated. Thank you!
Without these guys (CCHE) I would have never been able to go back to school. They help so many achieve their dreams!
I wanna say thank you, you (CCHE) really encouraged and helped me get everything set so that I could go back to college.
CCHE's Student Support Coordinator can help students prepare for college by providing the following services:
Financial Aid assistance [scholarships, loans & FAFSA]

Help finding and applying to colleges

Researching courses and programs for availability, costs, and online vs. in-person options

Navigating online courses, including admissions, registration, technical support, and ordering books

Proof-reading or editing essays

Advocacy – help with your questions and concerns about school

Resume, cover letter development, and interview skills
Recorded College Prep Events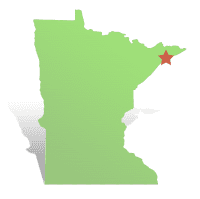 CCHE acknowledges that we are located on traditional, ancestral, and modern-day lands of Indigenous people. These lands were stolen by white settlers who forcibly pushed out Indigenous people. Despite attempts at erasure, the Ojibwe nation, and before them the Dakota and the Cree nations – and other Indigenous peoples from time immemorial – have persisted. We recognize that this Land Acknowledgement is but one step in unmasking systems of oppression. To read the full statement and learn more about our commitment to this work click here.