Event / Workshop Registration Policy
CCHE values broad participation at our events and attempts to create an inclusive environment for all attendees. CCHE works to ensure a smooth registration process and event experience for all participants. If you have questions about your registration, please check to see if you can find an answer here. If you still have questions, please don't hesitate to reach out to our Office & Website Administrator, Adrea Beres at office@mycche.org
CCHE is dedicated to providing exceptional informational and educational programs. If you feel a CCHE event you attended did not deliver on the promised objectives, please contact our Program Director, Kelsey Kennedy at programs@mycche.org or by phone at 218-387-3411.
Advanced Registration
Advance registration for all events and training (virtual or in-person) is encouraged and preferred so that we can plan with our instructors appropriately. Advanced registration also helps ensure that a class you are looking forward to attending does not get canceled due to low enrollment. In the event that a class fills, you can be added to the waitlist by going to the event registration page.
Virtual Events
Registration typically closes at the start of or within the first half-hour of the start of the event. However, some classes may close earlier, so please pay attention to the registration details listed with each event.
In-Person Events
While CCHE events generally have onsite registration available, space is not guaranteed without advance registration. If an event reaches maximum capacity, registration will be closed early and noted on the website.
Registration Fees & Payment
For events with registration fees, CCHE requires payment upon registration unless special arrangements have been made in advance. A credit or debit card is required to register online. If you need to pay with a check, make it payable to Cook County Higher Education. Checks can be sent by mail to PO Box 57, Grand Marais, MN 55604 or dropped off at 300 W 3rd St, Grand Marais, MN 55604.
Refunds & Cancellations
If your cancellation is at least 24 hours in advance of the class, you will receive a full refund. If your cancellation is less than 24 hours in advance, you will receive a gift certificate to attend a future class. We will do our best to accommodate your needs.
Transfers
You may transfer your registration to another event. Requests must be made as soon as possible and before the start date of an event to the Office Administrator by email to office@mycche.org.
You may transfer to an event of equal or lesser value; if you transfer to a more expensive event, you will be charged the difference in price.
Accommodations
CCHE strives to ensure that our events are accessible to all individuals. If you require live captioning, ASL interpretation, or another accessibility service, please note this during the registration process.
Virtual training, including free and paid webinars and meetings, is not automatically captioned but can be provided upon request with advanced notice (please allow at least 3-5 business days).
All in-person CCHE workshops, classes, and events held at CCHE's Building will have space available for nursing and prayer, and each of our restrooms are all-gender.
If you have questions or would like to confirm your request has been received, please contact office@mycche.org. Although we will attempt to meet all accessibility requests, late requests may not be fulfilled.
Inclement Weather
CCHE follows the public school district's inclement weather decisions. If the public school in the district of the event closes, CCHE will cancel the event and issue a refund. An event will be canceled no later than three hours before start time and registrants will be notified by email or text message.
Event Cancellation or Postponement
CCHE reserves the right to cancel an event due to low enrollment, inclement weather, or other circumstances which would make the event unfeasible. Registrants will be offered a full refund.
Events may also be postponed due to unforeseen circumstances. Registrants will be notified via email of the postponement. Registrations will be automatically transferred to the new date, and refunds will be granted if requested.
Photos and Recordings Notice
By registering for an event, you agree to be photographed or otherwise recorded for CCHE's promotional purposes. If you wish to not be photographed or recorded please contact the Program Director, Kelsey Kennedy at programs@mycche.org to discuss further.
Food
CCHE serves food at many of our in-person events and fundraisers. We are more than happy to make accommodations for any food sensitivities, allergies, or preferences you may have. Most of our meals have a vegetarian or vegan option. Please make any dietary requests in advance with your registration or email office@mycche.org with your request.
Inclusive Events
CCHE seeks to create an inclusive environment for individuals to participate in our educational events, workshops, and classes. As such, CCHE seeks to increase access to our events by taking into consideration the dates, venues, and food menus for our events.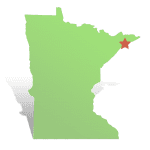 CCHE acknowledges that we are located on traditional, ancestral, and modern-day lands of Indigenous people. We recognize that this Land Acknowledgement is but one step in unmasking systems of oppression. To learn more about our commitment to this work click here.