Welcome to CCHE's Event Registration
We are currently switching all of our event registration to a new system. Please visit the new link below to register. Or if you'd rather register over the phone call 218-387-3411, ext 4, or email at office@mycche.org
Looking for a recorded past event? We offer many of our event recordings for free. Click the button below to begin learning at your own pace!
Thank you so much! You are running a fantastic class due to a superb teacher, sessions that are so well organized, and the delivery of highly helpful and timely support and follow-up materials. All are simply outstanding!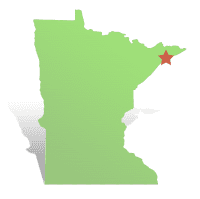 CCHE acknowledges that we are located on traditional, ancestral, and modern-day lands of Indigenous people. These lands were stolen by white settlers who forcibly pushed out Indigenous people. Despite attempts at erasure, the Ojibwe nation, and before them the Dakota and the Cree nations – and other Indigenous peoples from time immemorial – have persisted. We recognize that this Land Acknowledgement is but one step in unmasking systems of oppression. To read the full statement and learn more about our commitment to this work click here.