Local College Courses
CCHE has the capability of offering college courses right here in our building. These are courses that earn you college credit. They are either taught in-person in CCHE's building, or via ITV in CCHE's building.
These courses are offered based on need; when you're looking for a college course and can't travel or do it online, let us know and we'll try to get them set up here.
Please let us know by calling 218-387-3411 or emailing us at GetHelp@myCCHE.org.
I am so glad I can stay here in Cook County while earning my degree!
Higher Ed is such an important asset to our quality of life, retaining our population, career/job training, economic development and more! Go get it!
I know so many whose lives have been positively impacted by Higher Ed!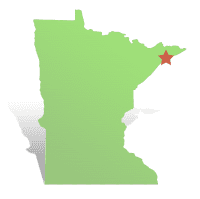 CCHE acknowledges that we are located on traditional, ancestral, and modern-day lands of Indigenous people. We recognize that this Land Acknowledgement is but one step in unmasking systems of oppression. To learn more about our commitment to this work click here.