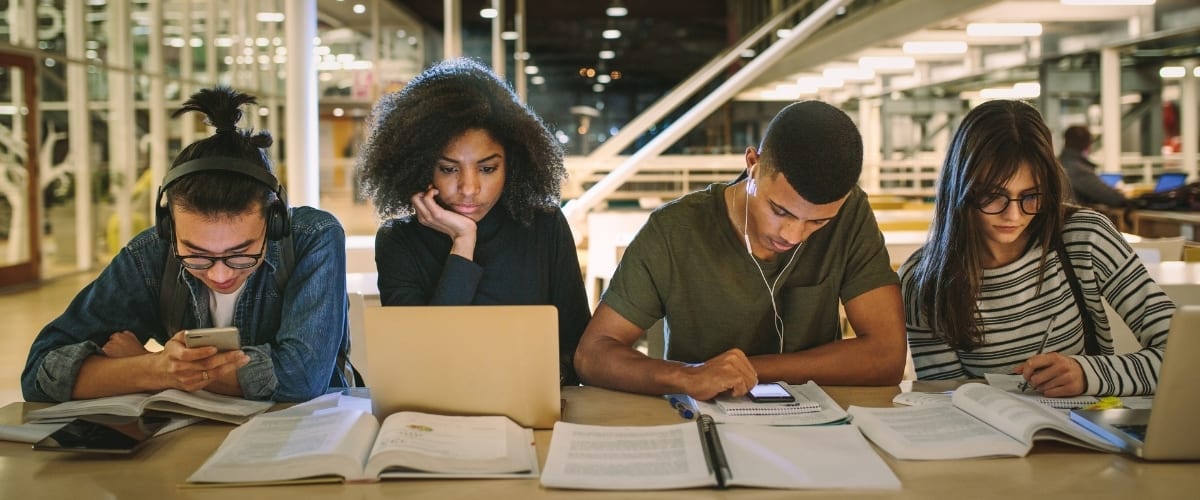 Virtual College Fair
October 12, 2020 @ 12:00 pm

-

8:00 pm

CDT
Find your best college fit! Learn about different colleges and universities and get your questions answered. Access the Virtual CollegeFair (609 Colleges and Universities across the US) Event Info: https://virtualcollegefairs.org/events/6/exhibitors
Questions to ask when you attend a college fair?*
What do students like most about your school? What is the biggest complaint from students?
What kinds of students are happiest at your school?
Where do students hang out on campus? Do students mostly live on or off campus?
What financial aid programs does your college offer?
What academic programs are the most popular at your college?
Do admission officers make decisions solely on numbers and stats, or do extracurricular activities truly matter at your school?
How would you describe the academic pressure and workload?
How does your career planning department compare to other colleges/universities?
What are the faculty like and how accessible are they outside of class?
Are there internships available specific to my major?
Is there job placement help for graduates?
Are you able to give me the names of a few students that I can talk to about their experience at your school?
COVID college questions:
Plans for next Fall?
What safety guidelines are you currently following?
How are you enforcing those safety measures?
How well prepared did you think your campus was for the returning students this Fall? Do you think this will improve?
What special measures are you taking to support your students in this difficult time?
Remember: in a virtual event you can use the Q&A or chat function to ask these, so you don't have to talk in front of the group if you don't want to.
*These questions came from a very helpful article on College Fairs: https://www.princetonreview.com/college-advice/college-fairs#Questions
Looking for more college fair events?

2020 Minnesota Virtual College Fair (September 28-October 14, 2020):
Students will have more than 200 opportunities to learn about colleges through panel presentations and information sessions in a safe, flexible, online format.
http://www.mn-acac.org/virtualcollege
US Virtual College Fairs:
https://virtualcollegefairs.org/events
Share This Page, Choose Your Platform!