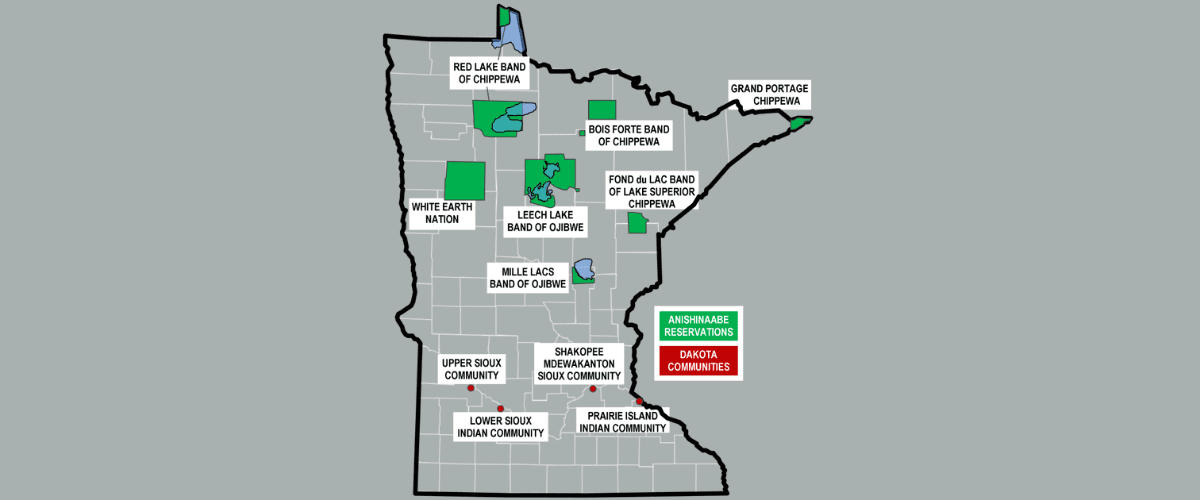 Understanding the Joint History of the Tribes and the State of MN
November 18, 2020 @ 5:30 pm

-

7:00 pm

CST

|

$20.00
Understanding the Joint History of the Tribes and the State of MN
November 18 from 5:30-7pm Central Time
Scholarship Available Reducing Price by 100%, enter the following code at checkout*: scholarship100
The workshop will highlight the historical, social, political, and economic implications of that unique relationship that American Indian tribes have with the federal government – gaining a better understanding of how tribal governments are structured, operate, and assert their sovereign authority. You will also learn more about tribal histories, Federal Indian Policy chronology, Treaties and Treaty Rights, and Tribal Sovereignty.
*To ensure that cost is not a barrier to accessing our programs, CCHE is offering a no-questions-asked 100% off scholarship to anyone who may need it for this class. Simply enter the following code at checkout: scholarship100
Presenters:
Dawn Newman &
Jason (Jay) Schlender
Dawn Newman is the Minnesota Extension regional director serving Northwest Minnesota isince 2004. From 2007-2013, she was a liaison for American Indian and Tribal Partnerships. In that role, she brought Extension's youth, water quality, volunteer and family programs to Minnesota's American Indian Tribes. A trained facilitator, Dawn has convened community groups to identify needs of American Indian audiences through listening sessions, focus groups, appreciative inquiry, focused conversations and dialogues. Dawn joined the Center for Community Vitality in 2013. Her current work involves delving into the study and training of Transforming White Privilege, Transforming Psychological Trauma into Nonviolent Power (Strategies for Trauma Awareness and Resilience), and using strengths-based approaches to develop Indigenous administrations, boards and schools. She is also supporting the design and delivery of programming that will help tribes as they address economic development issues and opportunities. Before joining Extension, Dawn was the Director of Institutional Advancement for the Fond du Lac Tribal and Community College in Cloquet, MN. She has worked for Fond du Lac Min-No-Aya-Win Human Services in Cloquet and served as the Business Department Chair with Leech Lake Tribal College in Cass Lake, MN.
Jason (Jay) Schlender is an Extension American Indian leadership and civic engagement educator. He is a member of the Lac Courte Oreilles Band of Lake Superior Ojibwe. He has served in many roles in his community, including vice chairman of the Lac Courte Oreilles Tribal Governing Board, chairman of Waadookodaading Ojibwe Language Institute, and chairman of the Great Lakes Indian Fish and Wildlife Commission's Voigt Inter-Tribal Taskforce. Prior to joining Extension, Jay served one 4-year term on the Lac Courte Oreilles Tribal Governing Board and spent 10 years as an instructor and adjunct faculty at the Lac Courte Oreilles Ojibwe College.
Programming fully funded by Cook County Higher Education.
Share This Page, Choose Your Platform!