Covid-19 Update 04/01/2022
In order to continue to protect our staff, visitors, students, and community the following policies and procedures are in place when you visit our building:
Masks are OPTIONAL at this time.
Physical distancing of 6 feet from those not in your household is recommended.
Disinfectant cleaner/wipes and hand sanitizer are available throughout the building for your use.
Air purifiers are located in Room 114, 212, 214, and the Student Study Room.
Most staff continue to work from home.
STUDENT & LEARNING RESOURCES
Free Help for Students
For education and college related questions, please contact:
Lenna Stever
Student Support Coordinator
Work Cell: 218-831-3305
Office: 218-387-3411
support@myCCHE.org
Make An Appointment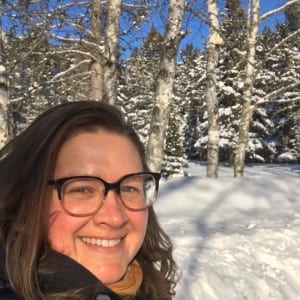 Lenna is keeping up to date on the effects of COVID-19 regarding our educational system. For a series of CCHE videos regarding these issues, check out our play COVID-19 playlist on Youtube: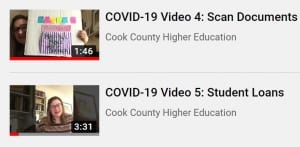 Student Loans
The CARES Act, passed on 3/27/2020, offers additional relief to student loan borrowers. If you have qualifying student loans, your interest rate will automatically drop to 0% and your payments will be automatically put on a Pandemic Forbearance. Click for more detailed information.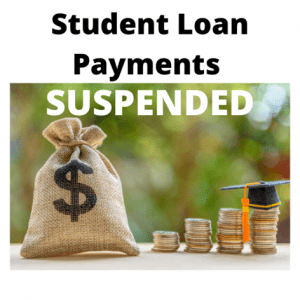 Virtual Tutoring
If you are having trouble understanding a subject or need help with a class, contact our Student Support Specialist, Lenna Stever-Sobanja, at support@myCCHE.org
You can meet virtually up to 10 times per semester with your mentor for FREE (tutors are compensated by CCHE). If you're nervous about the technology aspects let us know and we'll help find the best program and assist you in how to use it. Click here to request a tutor.
Lifelong Learning and Training & Development
CCHE has adapted to this new learning landscape. We are adding new, fresh, and timely online programming!  Check out our Events Calendar for more info on upcoming learning opportunities.
Unable to attend? Access our Recorded Events when it's convenient for you!
If you are interested in instructing or have an instruction topic suggestion, contact our Program Director, Kelsey Kennedy, at programs@myCCHE.org
During Covid-19 we are offering my of our online learning opportunities for FREE or at a reduced cost through scholarship funds made available by generous donors.
RECOMMENDED FEDERAL, STATE, AND LOCAL RESOURCES
Unemployment 
As the COVID-19 outbreak continues to impact the workforce, the federal government is expanding unemployment benefit eligibility.
Small Business Assistance
This toolkit will continue to be updated daily as new information and resources become available.
Cook County  Coronavirus Response Hub 
The Cook County Coronavirus Response Hub website seeks to provide current and accurate information, maps and resources about the community wide response to the coronavirus. This website includes up-to-date information on local Food Resources & Other Necessities, Community Information, and more.
Apply for a Refurbished Reduced Cost Laptop 
CCHE is working with PCs for People to purchase low-cost, refurbished laptops for you to purchase.
Hot Spots – Internet Access Using Your Phone
A hotspot lets you connect your laptop or tablet to the internet through your phone data plan.