CCHE Director Updates
Message from Karen Blackburn, Executive Director 4/29/2020
Hello Everyone,
We have so many fun learning opportunities for you to enjoy! Please take a moment to look at our events calendar for details. I find it easiest to look at the events in "list" form, which you change at the top of the page with the drop down menu under "VIEW AS." All of our offerings are online, super easy to access and FREE.
We also continue to offer FREE support to ANY students needing help with online classes and remote learning including free mentoring and proctoring. See the Current Students tab under HELP or contact Lenna Stever, Student Support Coordinator, at support@myCCHE.org.
Hope you are all doing well and staying safe.
Karen Blackburn
STUDENT & LEARNING RESOURCES
Free Help for Students
For education and college related questions, please contact:
Lenna Stever
Student Support Coordinator
218-387-3411
support@myCCHE.org
Make An Appointment
Lenna is keeping up to date on the effects of COVID-19 regarding our educational system. For a series of CCHE videos regarding these issues, check out our COVID-19 playlist on Youtube: https://www.youtube.com/playlist?list=PLtMe3DHNlsT9dJb9bYxeya5dqD6lEmN72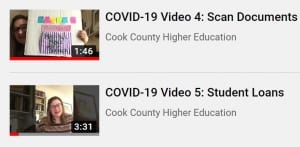 College, Fall 2020
Wondering about your college's plans for the Fall? Check out this article, which contains a spreadsheet that is being continually updated: https://www.chronicle.com/article/Here-s-a-List-of-Colleges-/248626
Student Loans
The CARES Act, passed on 3/27/2020, offers additional relief to student loan borrowers. If you have qualifying student loans, your interest rate will automatically drop to 0% and your payments will be automatically put on a Pandemic Forbearance. Click for more detailed information.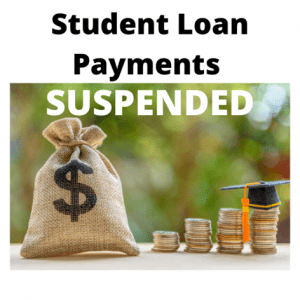 Virtual Mentoring
If you are having trouble understanding a subject or need help with a class contact our Outreach Coordinator, Carly Puch, at outreach@myCCHE.org.
You can meet virtually up to 10 times per semester with your mentor for FREE (mentors are compensated by CCHE). If you're nervous about the technology aspects let us know and we'll help find the best program and assist you in how to use it. Click here to request a mentor.
Lifelong Learning and Training & Development
CCHE has adapted to this new learning landscape by collecting and sharing on already developed learning opportunities that our community can attend right this moment as well as resources to help them during this challenging time.
We are also taking the classes that were planned for this spring and modifying them to be webinars. We are also adding new, fresh, and timely online programming!  Check out our Events Calendar or Learning tabs on upcoming learning opportunities.
If you are interested in instructing, or have an instruction topic suggestion contact our Program Director, Kelsey Kennedy, at programs@myCCHE.org
During Covid-19 we are offering CCHE online learning opportunities for FREE.
RECOMMENDED FEDERAL, STATE, AND LOCAL RESOURCES
Unemployment 
As the COVID-19 outbreak continues to impact the workforce, the federal government is expanding unemployment benefit eligibility.
Covid-19 Stimulus
Use this calculator to see how much you might receive, and see answers to frequently asked questions.
Income Tax Returns
Cook County has Free Tax Assistance.
New due date for filing federal and Minnesota income tax and Income Tax returns AND making federal and Minnesota income tax payments is automatically postponed to July 15, 2020. You do not have to file for an extension.
Cook County  Coronavirus Response Hub 
The Cook County Coronavirus Response Hub website seeks to provide current and accurate information, maps and resources about the community wide response to the coronavirus. This website includes up-to-date information on local Food Resources & Other Necessities, Community Information, and more.
Health Insurance 
MNsure Application Special 30-day MNsure enrollment period for those currently without insurance in the wake of the COVID-19 outbreak. The enrollment period begins Monday, March 23 and will run through April 21. The plans that are selected by April 21 will have a retroactive coverage start date of April 1.
Small Business Assistance
This toolkit will continue to be updated daily as new information and resources become available.
Apply for a Refurbished Reduced Cost Laptop 
CCHE is working with PCs for People to purchase additional refurbished laptops for you to purchase.
To be placed on a wait list, complete a CCHE's PCs for People Application and we will contact you once the laptops are available.
Hot Spots – Internet Access Using Your Phone
At its essence, a hotspot is a blend of software, hardware and network data services that combine to transform a phone into the equivalent of a broadband modem and router. In other words, it can distribute a web connection to nearby systems via Wi-Fi. This lets you get your laptop and tablet online using your phone data plan.